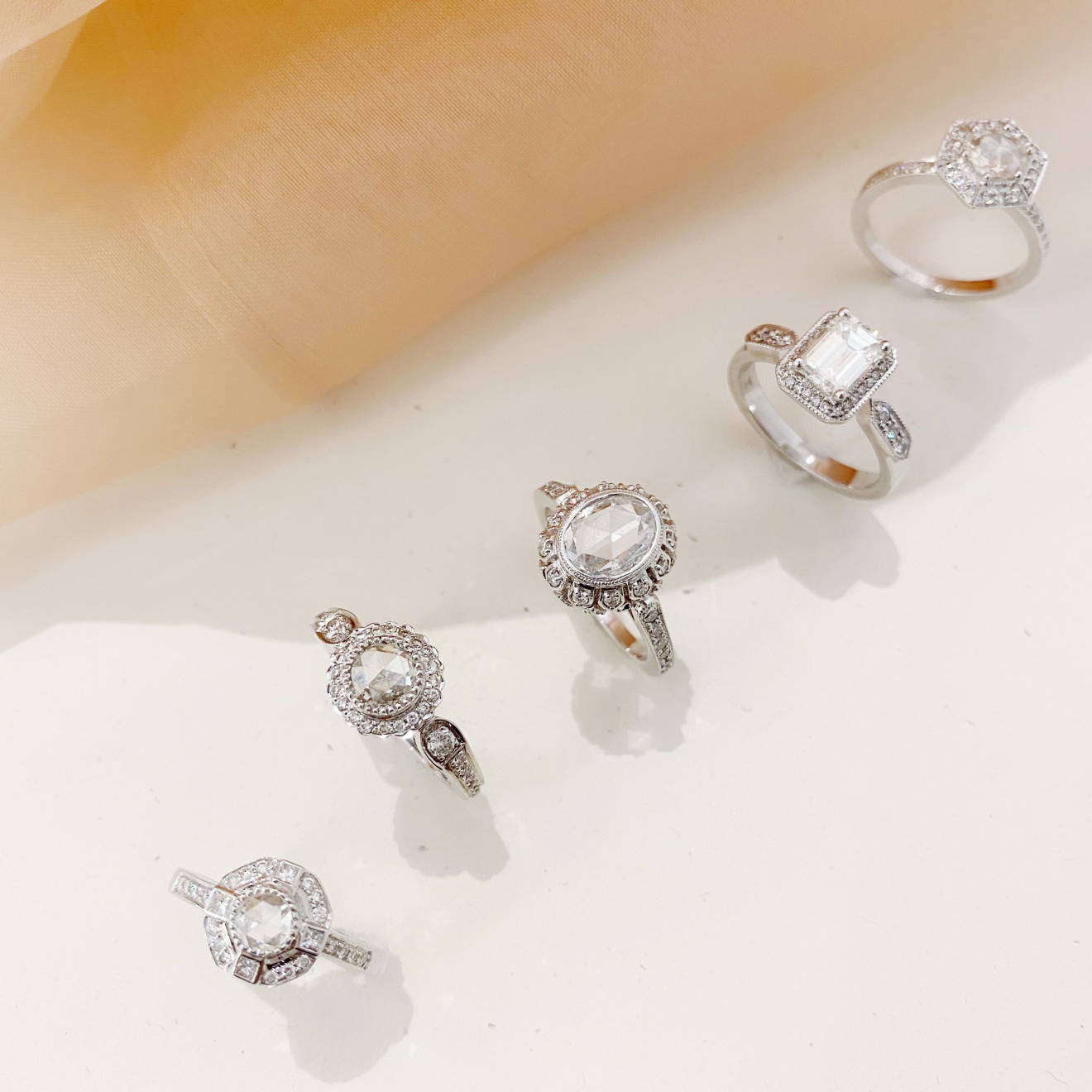 "They could not remember a time,
until now, that forever did not seem long enough."

Your engagement ring is the centerpiece of your love story, a symbol of always and forever.Discover the beauty of rose cut diamonds and one-of-a-kind fancy diamond cuts. Each diamond is hand selected and set in an intricately designed style.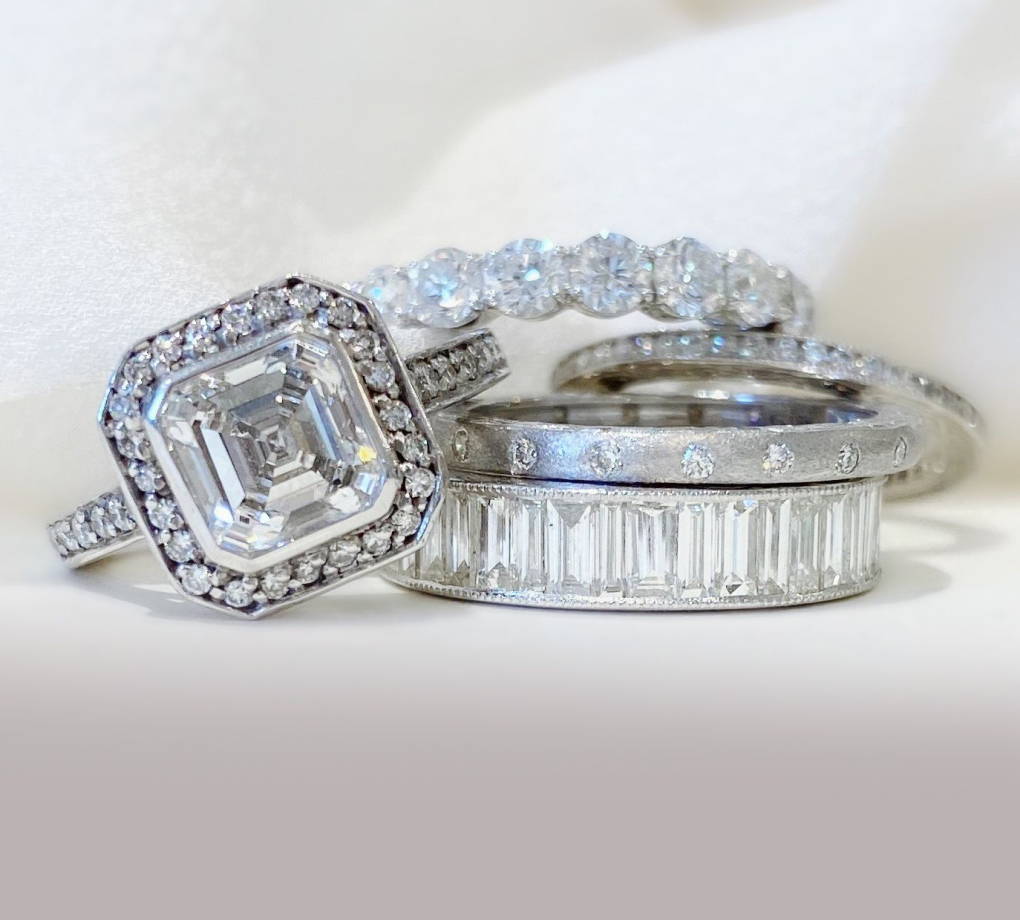 Love that lasts for an eternity. Wedding bands that beautifully stack or worn simply with your engagement ring signifying a never ending love and journey together.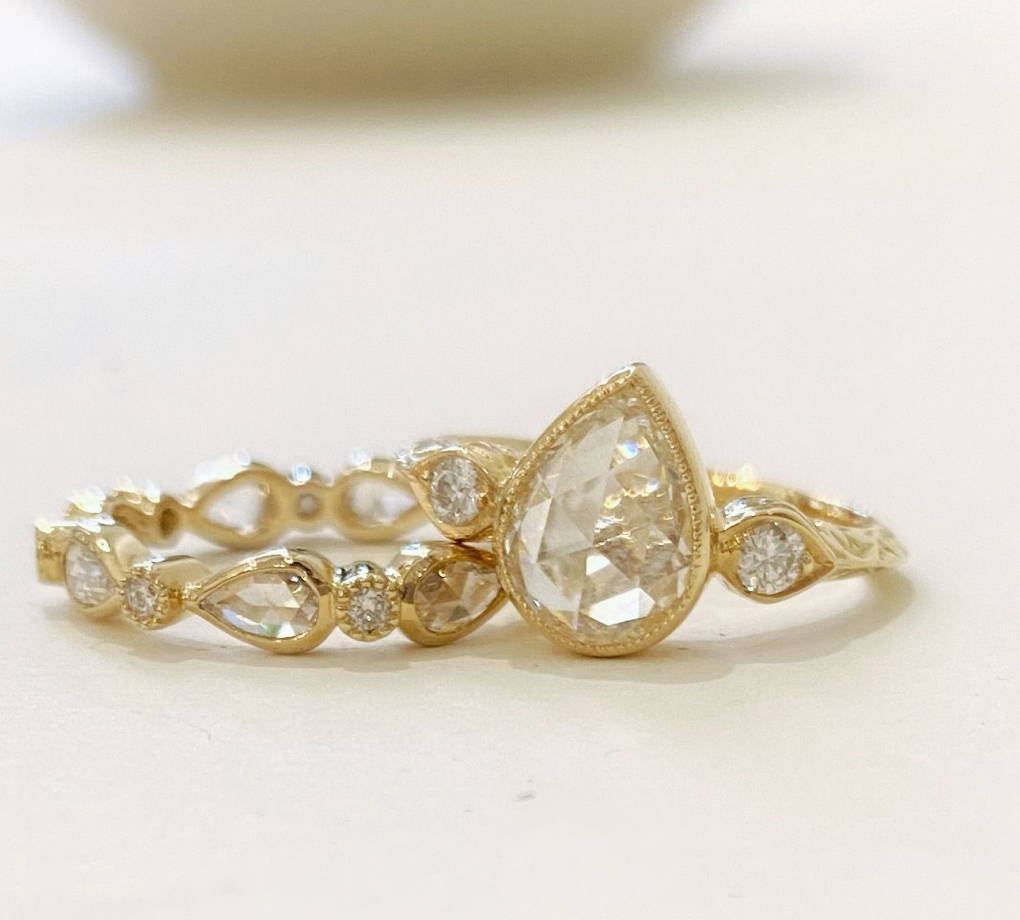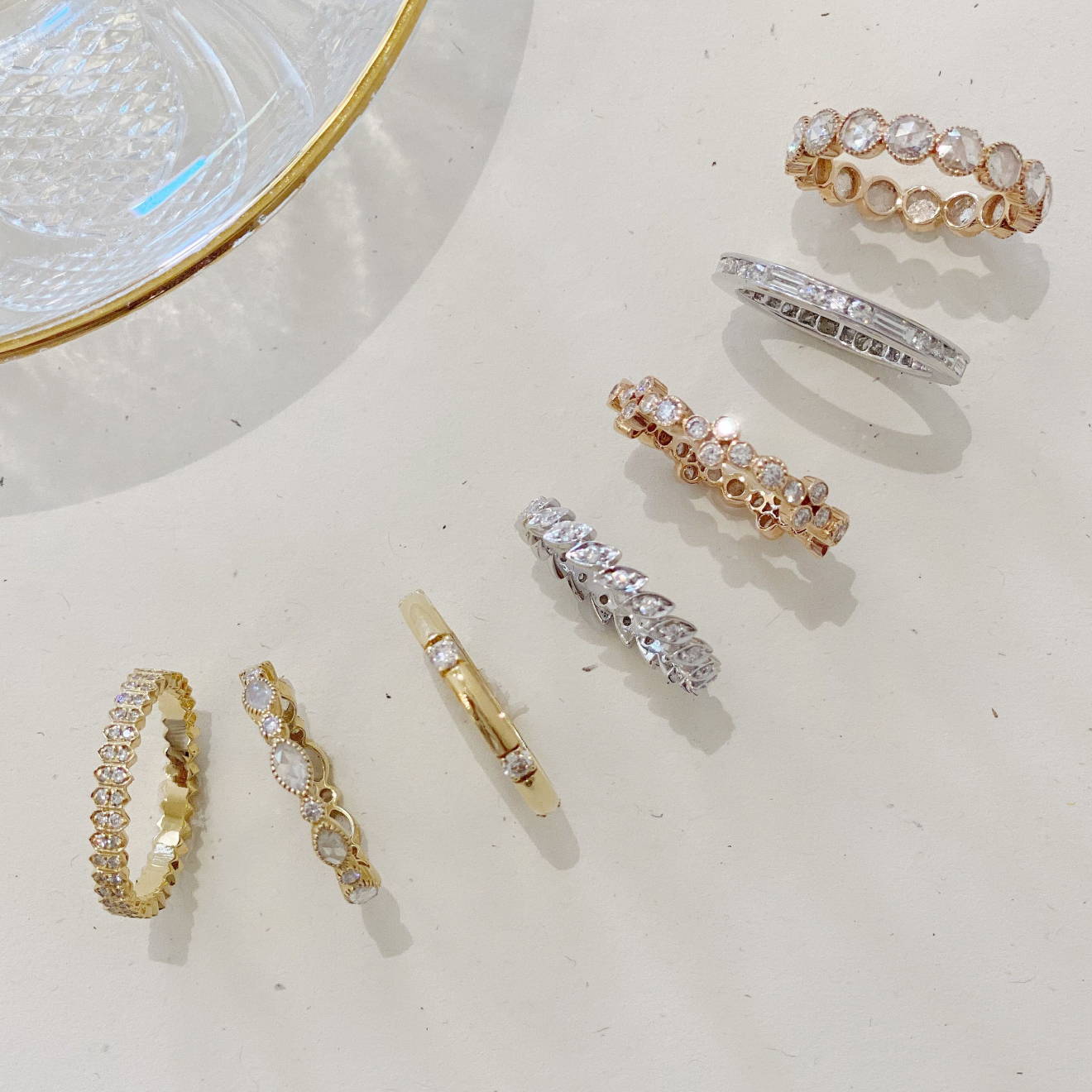 "My love for you is a journey starting at forever and ending never."

Our men's wedding bands exhibit a unique self-expression that also complement the beauty of her wedding band. A combination signifying a never ending love and journey together.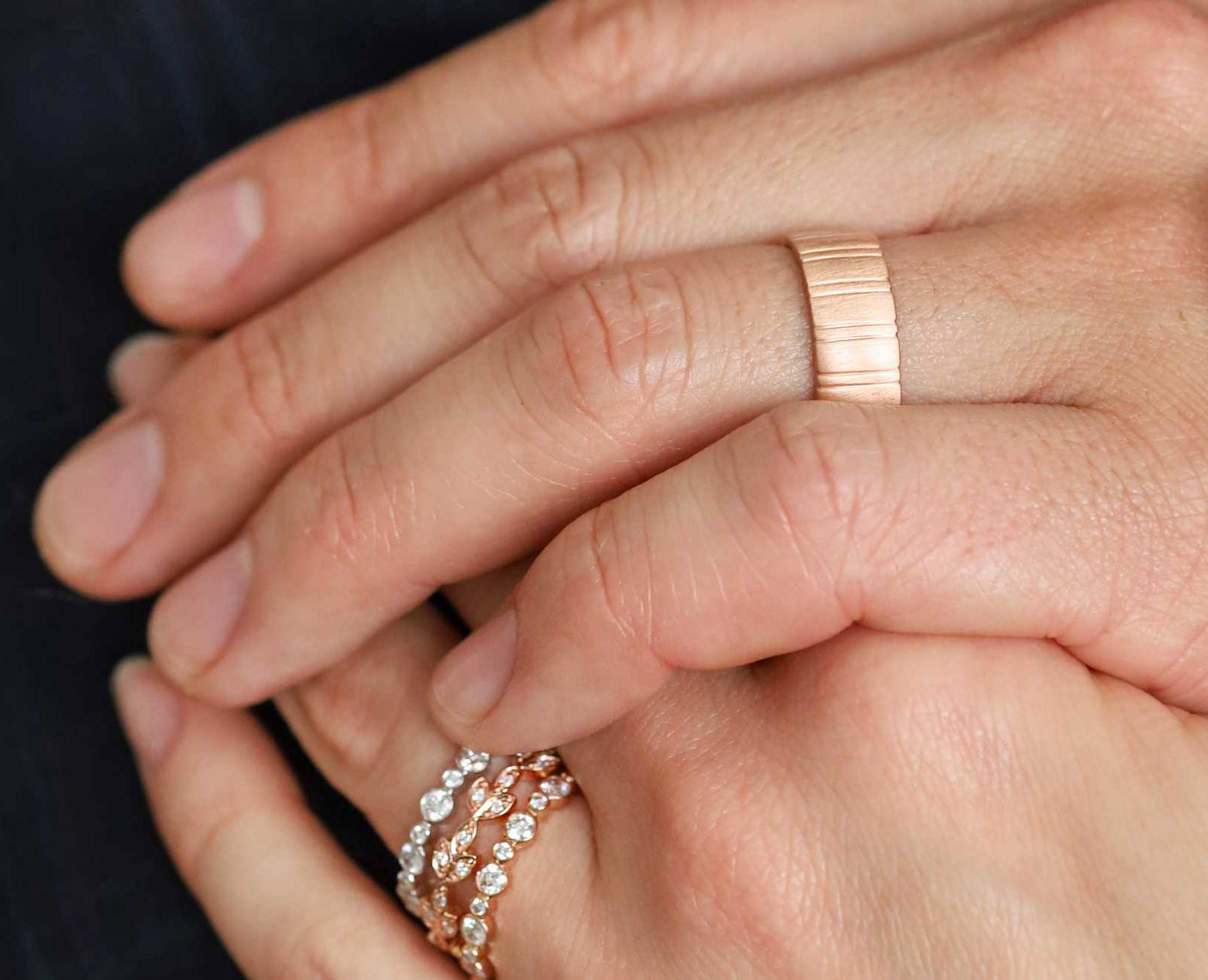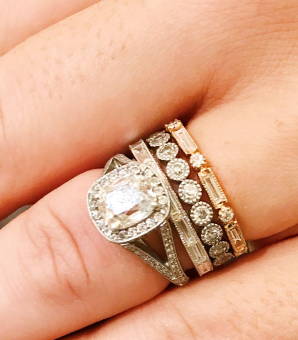 Complementing her cushion cut vintage diamond ring with baguette diamonds in the Silhouette and Lucy bands.
- Felicia W.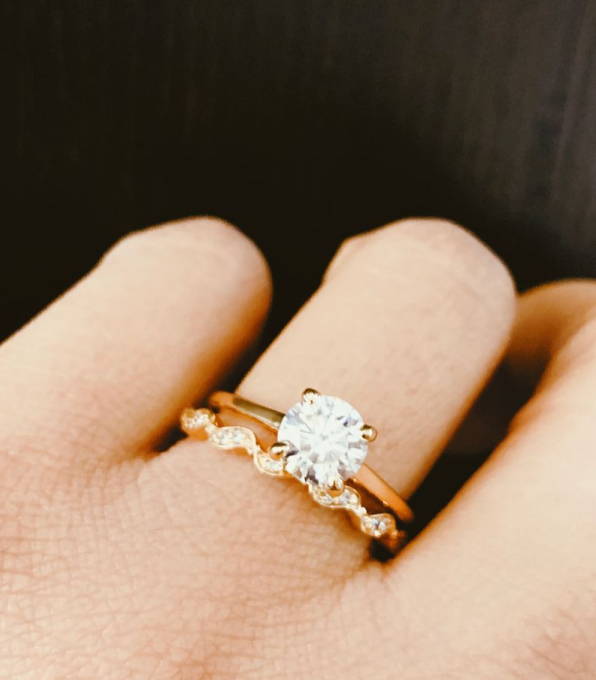 Adding a bit of whimsical flair with the Wave band to a timeless Tiffany setting solitaire diamond ring.
- Lisa M.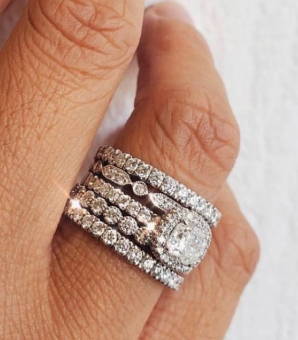 Adding symmetry, style and dimension in a 4 band stack hugging her cushion cut diamond engagement ring.
- Denise A.

Tying in the emerald cut diamond of her engagement ring with the Lucy baguette band and the Luna band.
- Maria S.

Find the jewelry that will help you make your day sparkle. Whether it is for the bride, bridal party or mother of the bride or groom, we have you covered.

Celebrating the Day with Sparkles