Tell Your Story with Stacks
Build on each band to create your own stack. Mix classic bands with signature eclectic bands to define your personal style and celebrate your journey.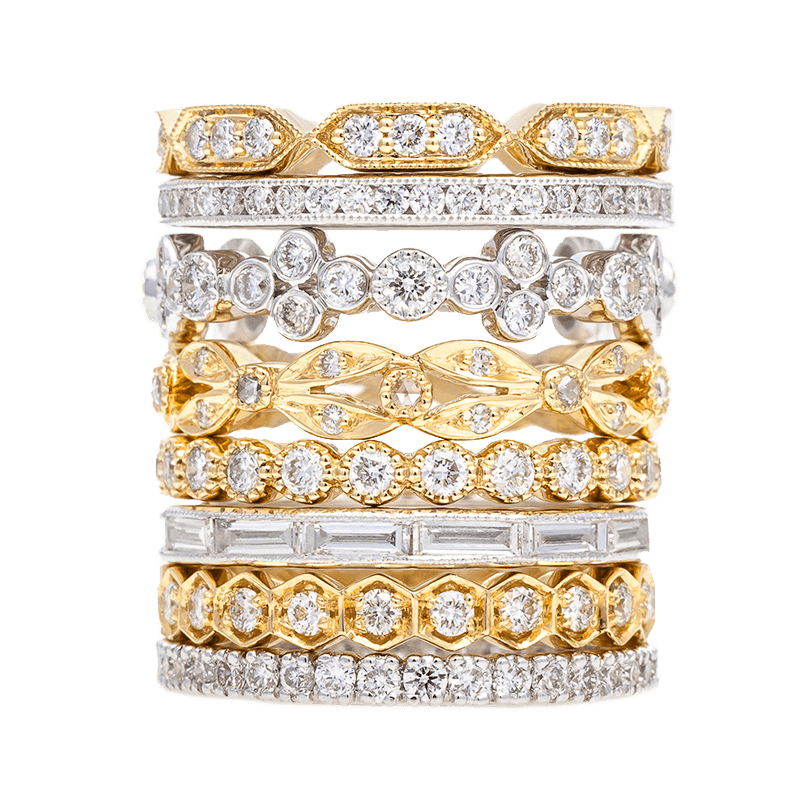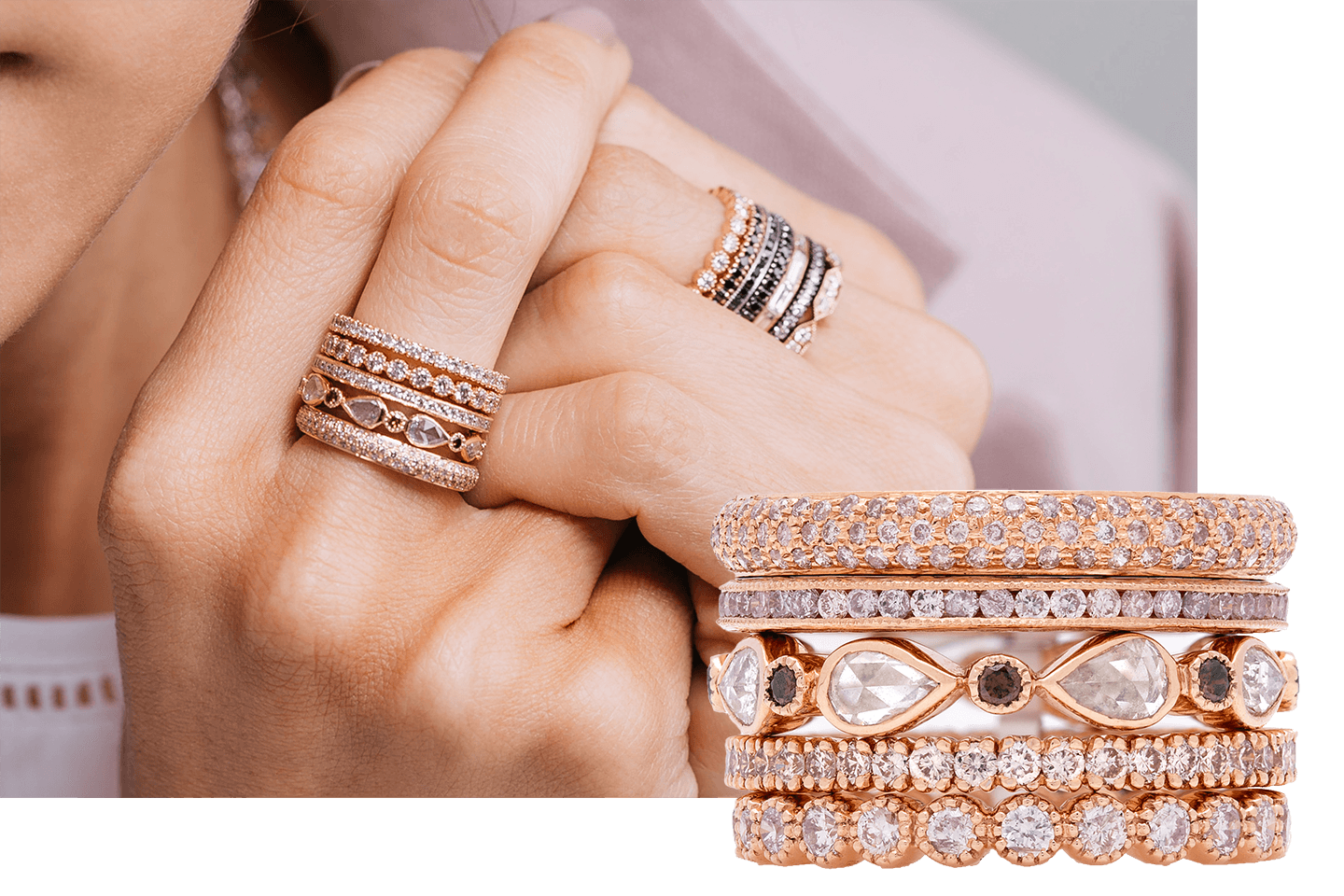 Start with Your Favorite Band
Find the perfect band that speaks to your personality and start your stack here. Your favorite band can be feminine, edgy, minimalist, architectural, or playful. It will be your most cherished piece and is ultimately all about you.
Shop Your Favorite Diamond Stack Bands
Classic bands are the pillars of the stack combination. Clean, simple, and timeless, they come in five different styles — the Bezel, the Channel, the Tire, the Scallop, and the Prong — and are the quintessential band to complete the look.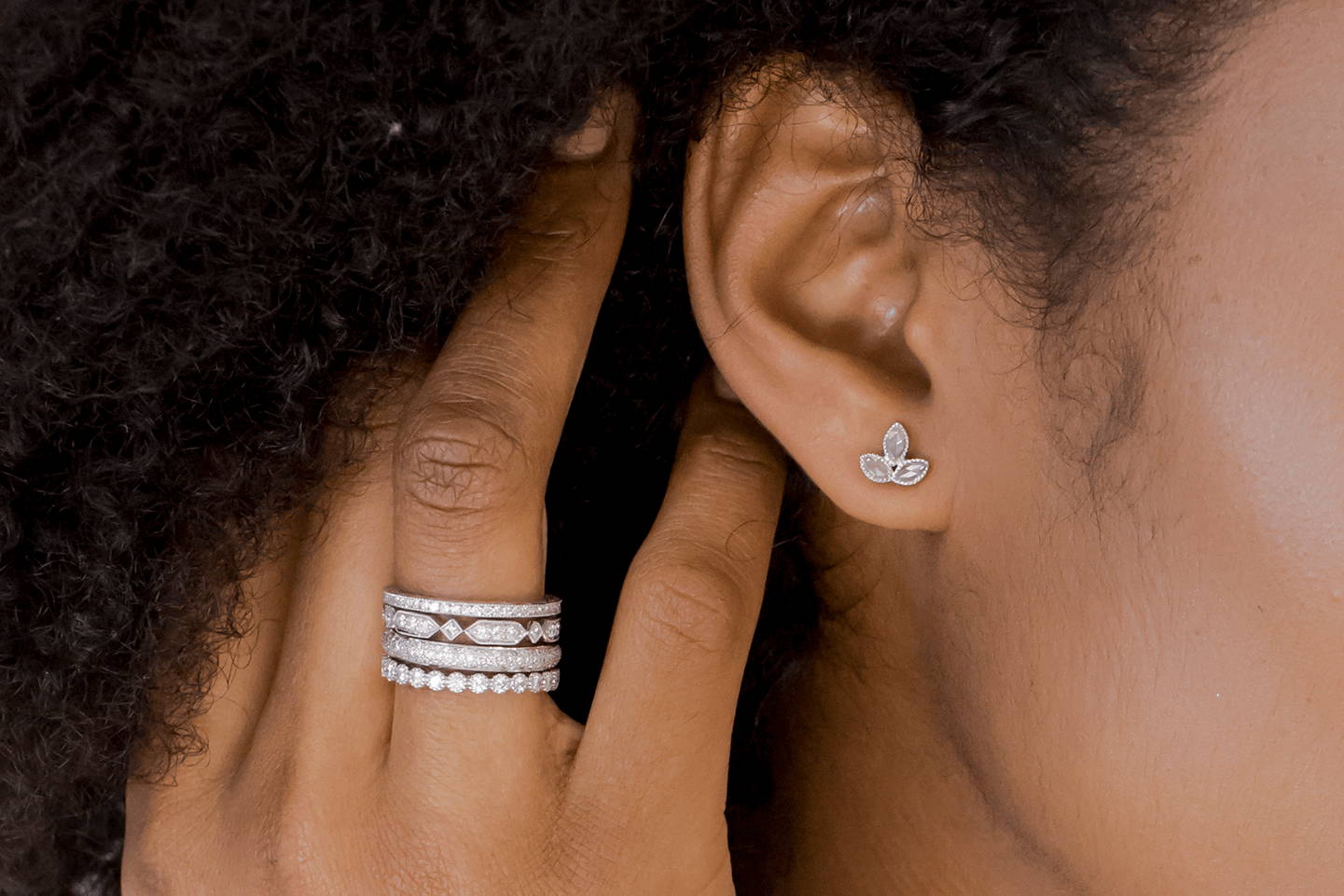 Shop Classic Diamond Stack Bands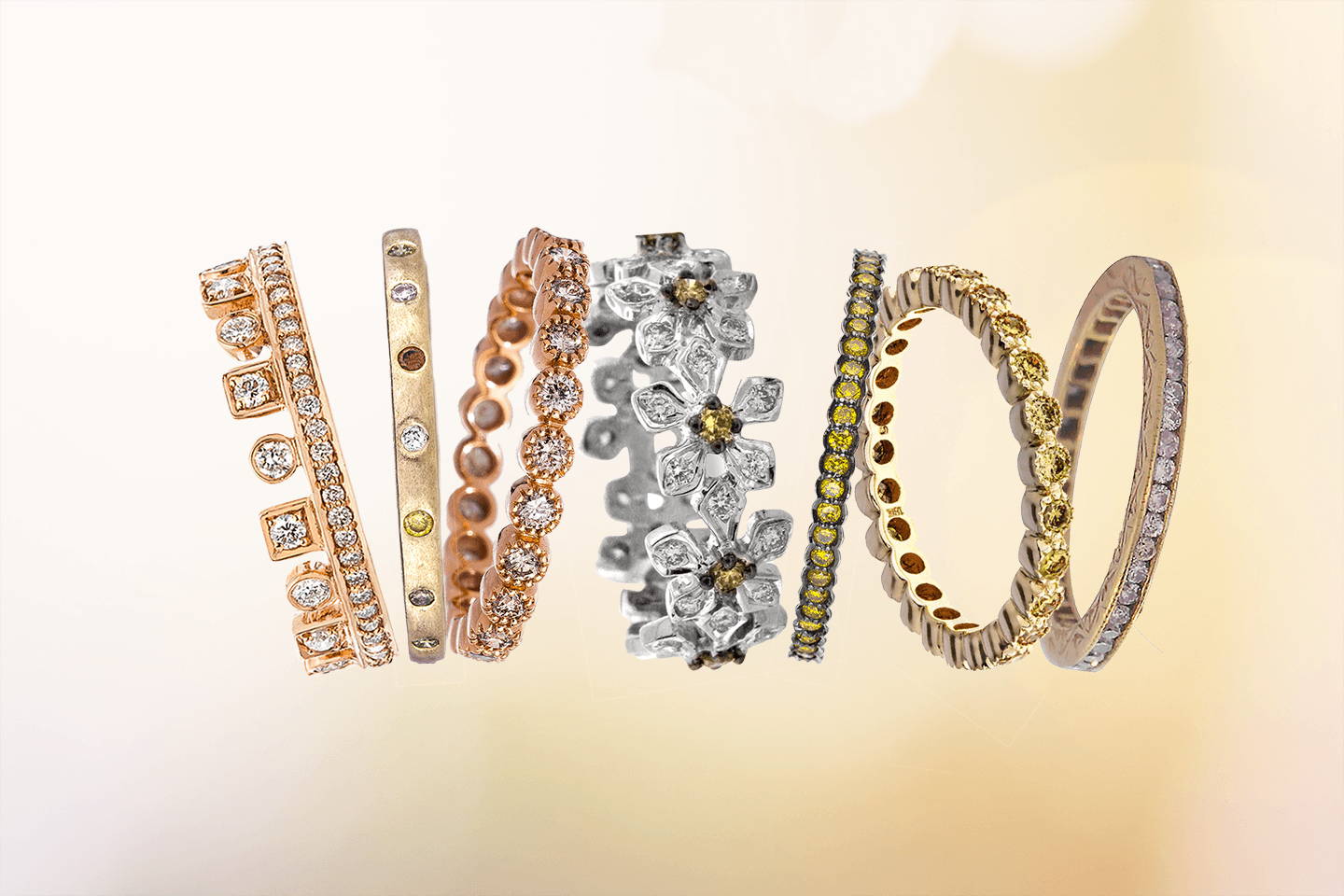 Play with color to bring personality into your stacks — choose from our array of natural color diamonds set in various metal colors to find the perfect one to make your stack pop.

Shop Color Diamond Stack Bands
Layer with Unexpected, Intricate Details
Experiment with intricate bands to add an elevated dimension and texture to your stack. The intricate band is the beautiful finishing touch to the stack.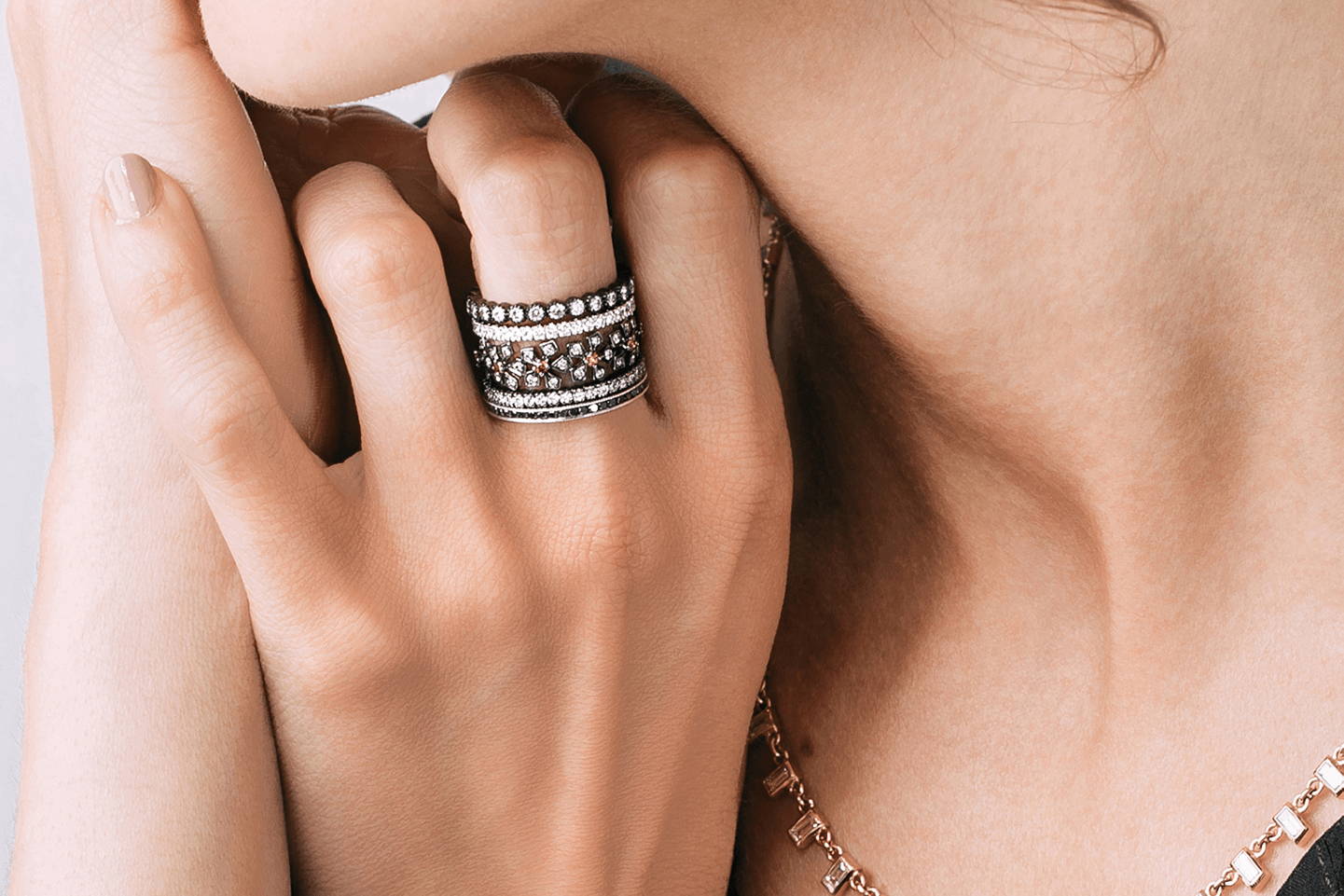 Shop Signature Diamond Stack Bands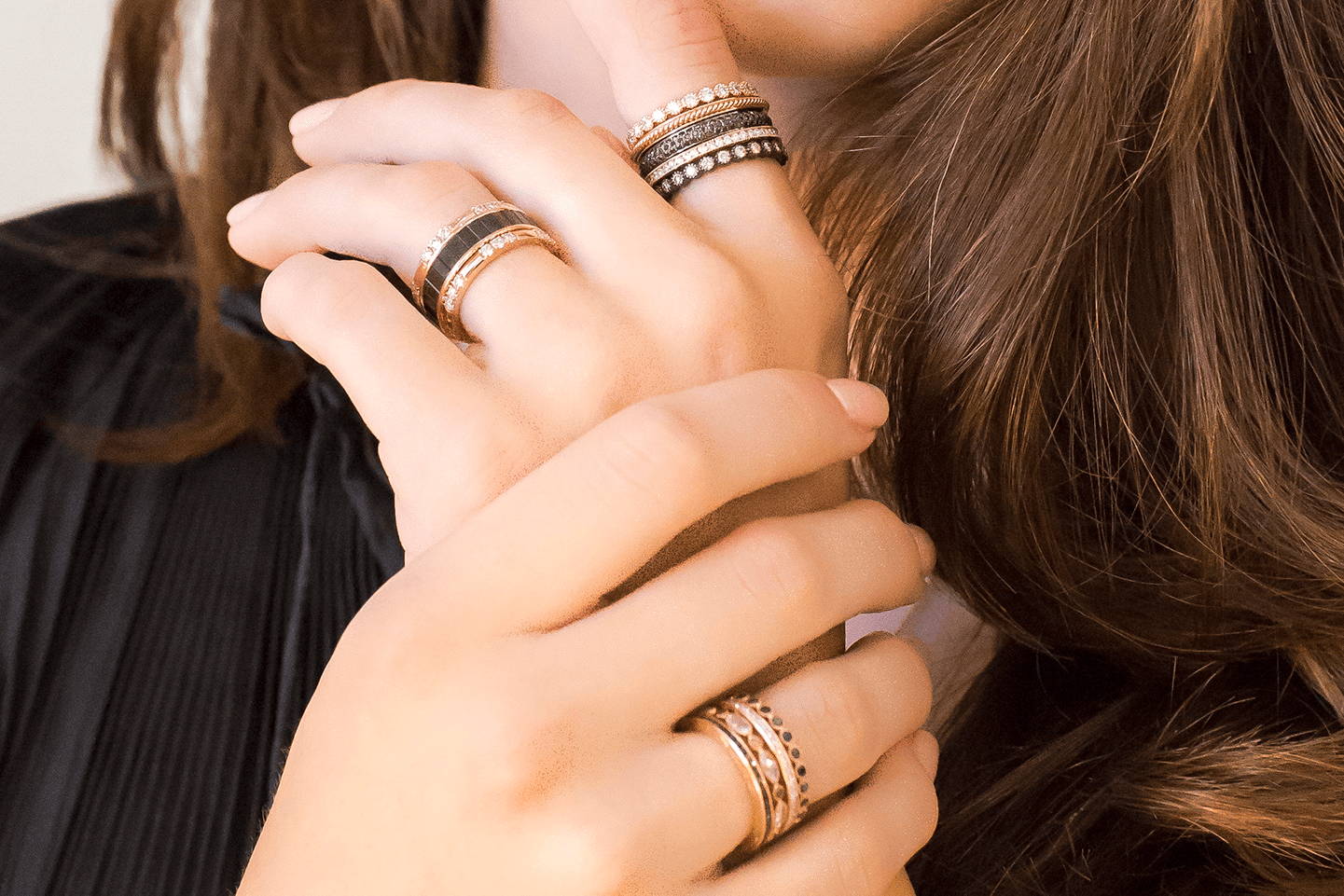 Mix It Up with Different Metals
We encourage and celebrate mixing metals. There are no rules and only about what brings you joy — a white and yellow gold for classic contrast, or yellow and rose gold for warmth. You decide!
Or Tell Your Story with Our Signature Stacks
Signature stacks are curated by us with the most coveted. You'll reach for this stack season after season – and it will be sure to put a smile on your face every time.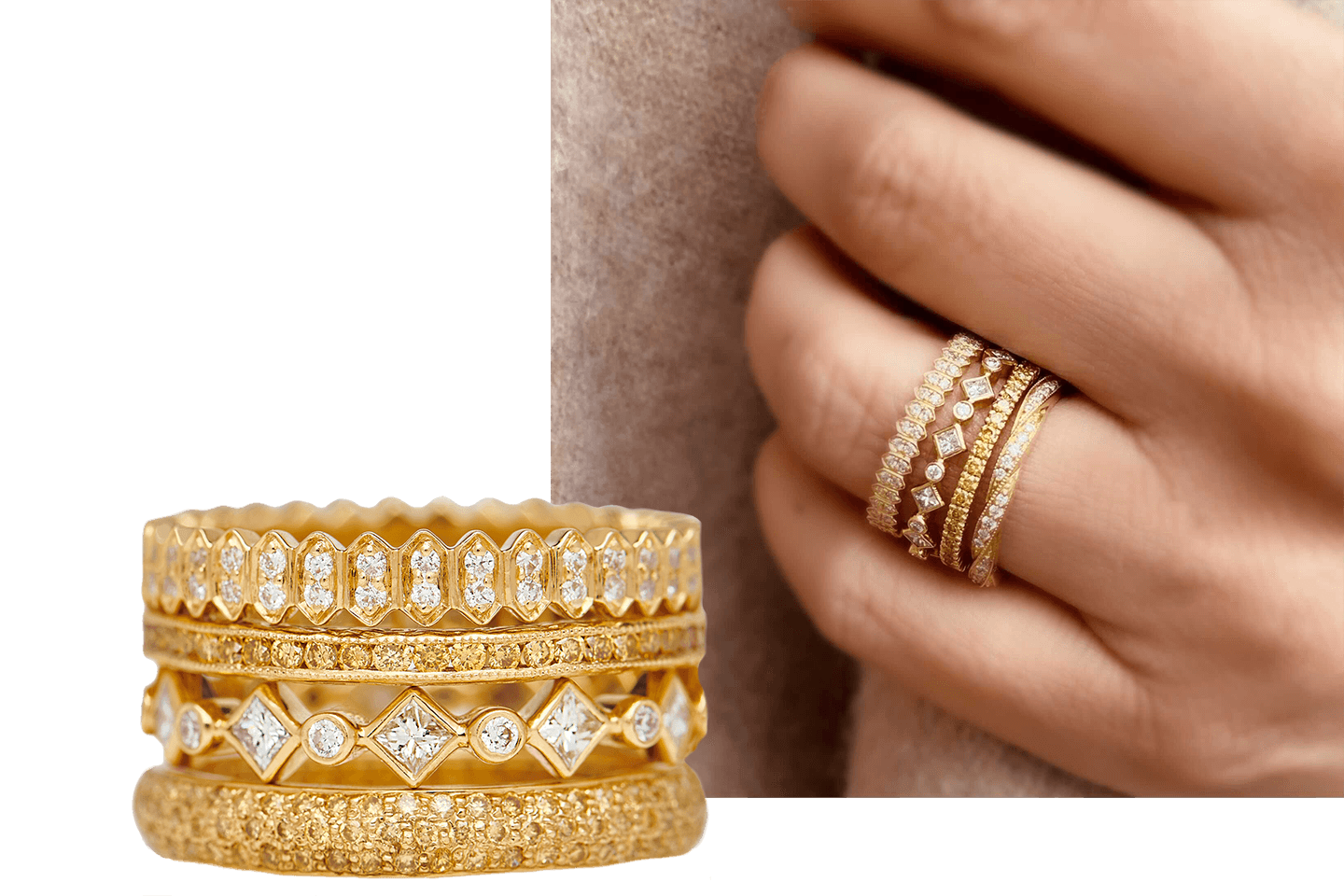 We'll help you define your style and tell your story with stacks!