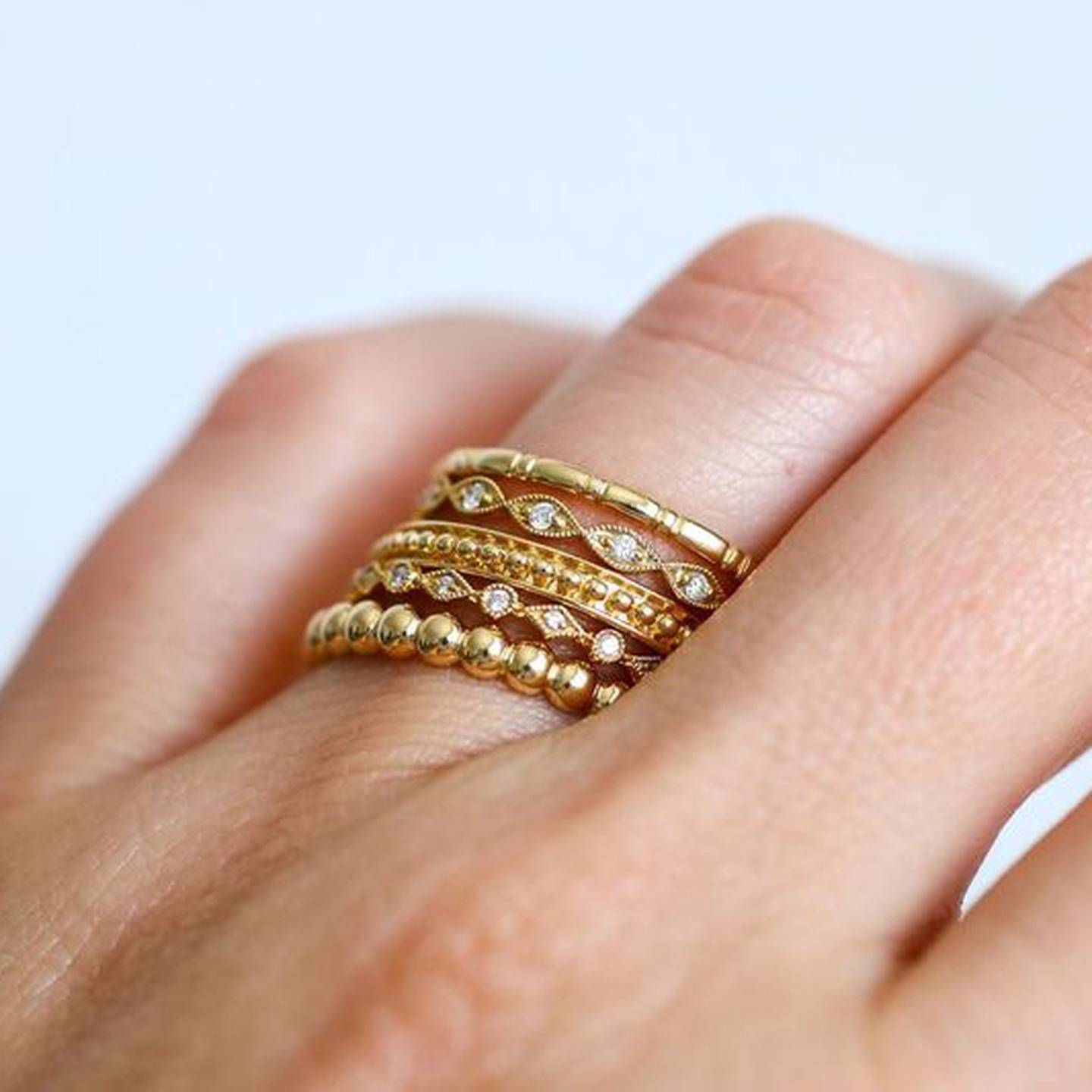 This Sethi Stack is a combination of the following styles:
Meet My True Love. In the spirit of the season, we felt December's stack had to resonate with all things holiday. With the reminder of a favorite song, "The 12 days of Christmas" and what my true love gave to me, the 5th day of Christmas is about golden rings.
In true Sethi Couture fashion, what is more fitting than our yellow gold stacking rings.
Celebrating the virtue of gold, these 18K yellow bands add a pop of dimension and sparkle when worn alone of stacked together.
And who knows? My True Love could very well be me.