Discover the array of natural color diamonds in shades of pink, orange, yellow, champagne, green and more.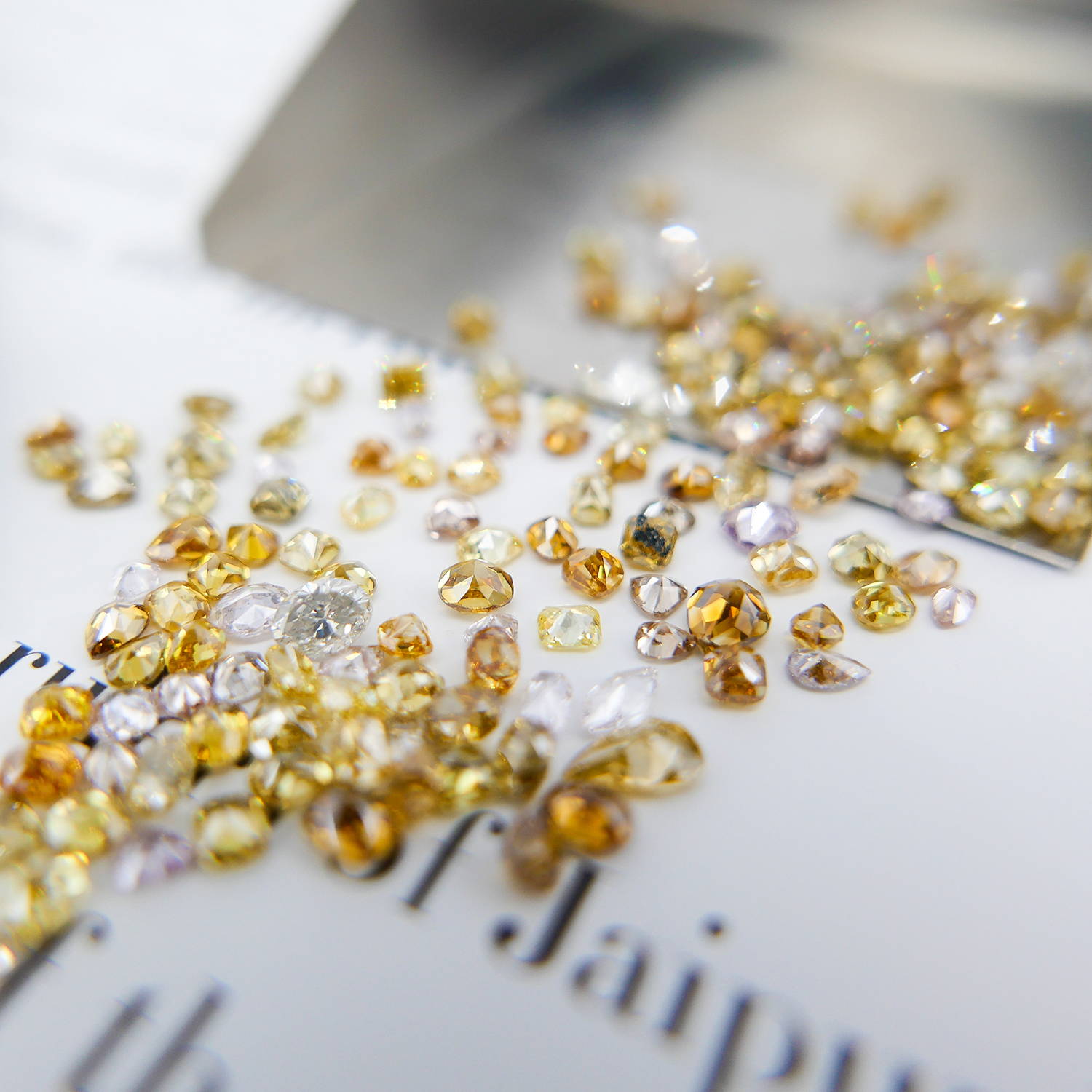 What are natural color diamonds?
Diamonds come in every color of the rainbow from shades of pink, yellow, orange, greens and more. Color diamonds are formed naturally in the earth over millions of years under conditions of immense pressure and heat. Carbon elements plus the addition of other elements create color. The combination of Nitrogen can create a yellow hue whereas Boron would cause a bluish tint.
The rarity of a natural fancy color diamonds is one of the most influential characteristics of its value.

The beauty of natural color diamonds makes this category of diamonds not only intriguing but truly unique.
Pratima and Prerna Sethi learned about the beauty and characteristics of natural color diamonds through an education and apprenticeship with their parents. Their parents who are purveyors of rare and unusual diamonds shared with them what made the world's most exquisite stones, antique cuts, and rare natural color diamonds special.
With a passion for unique and beautiful stones, Sethi Couture designs use natural color diamonds to tell a story of the past, present and future with shades of champagne, pink, yellow, burnt orange and green diamonds.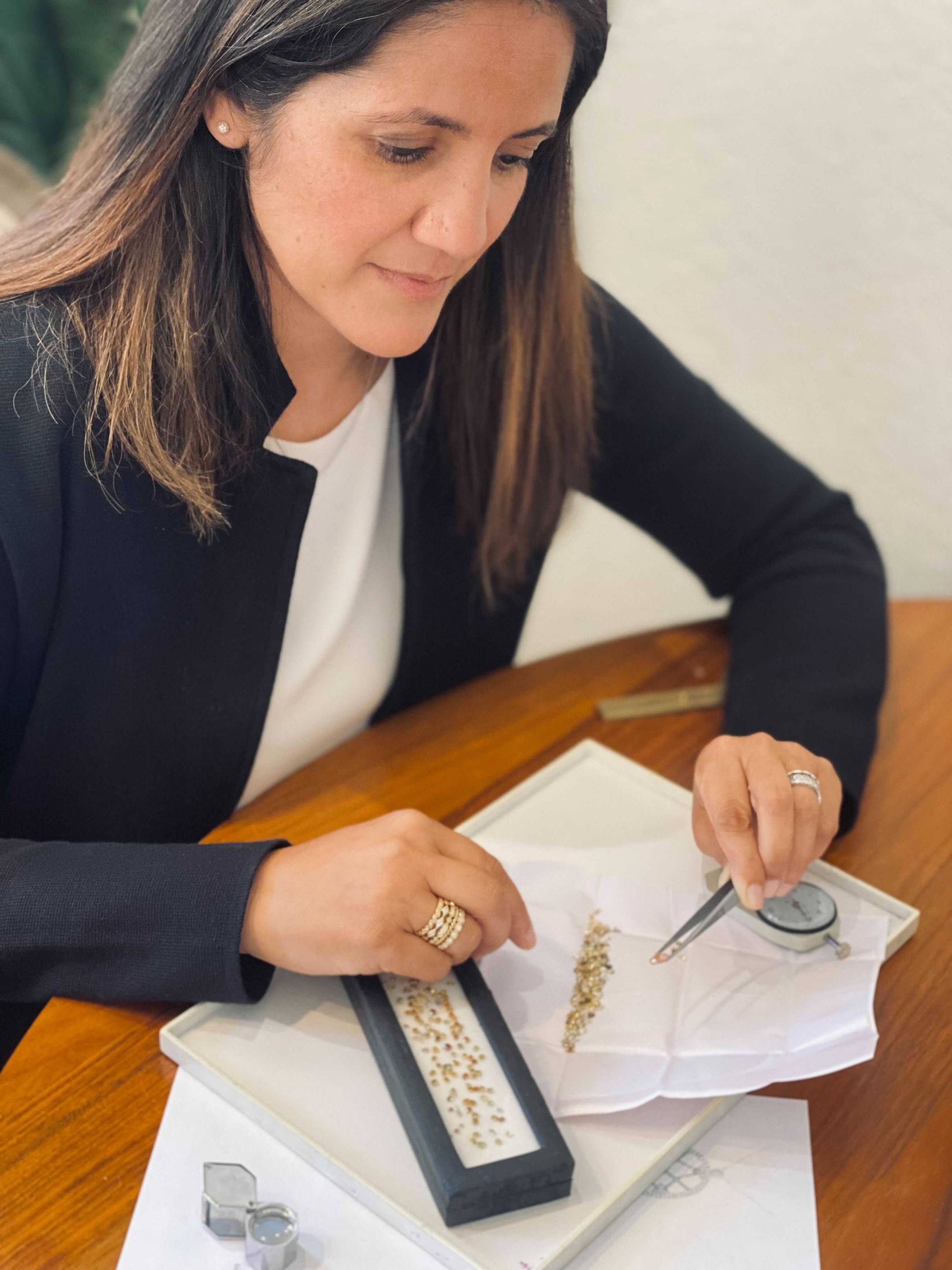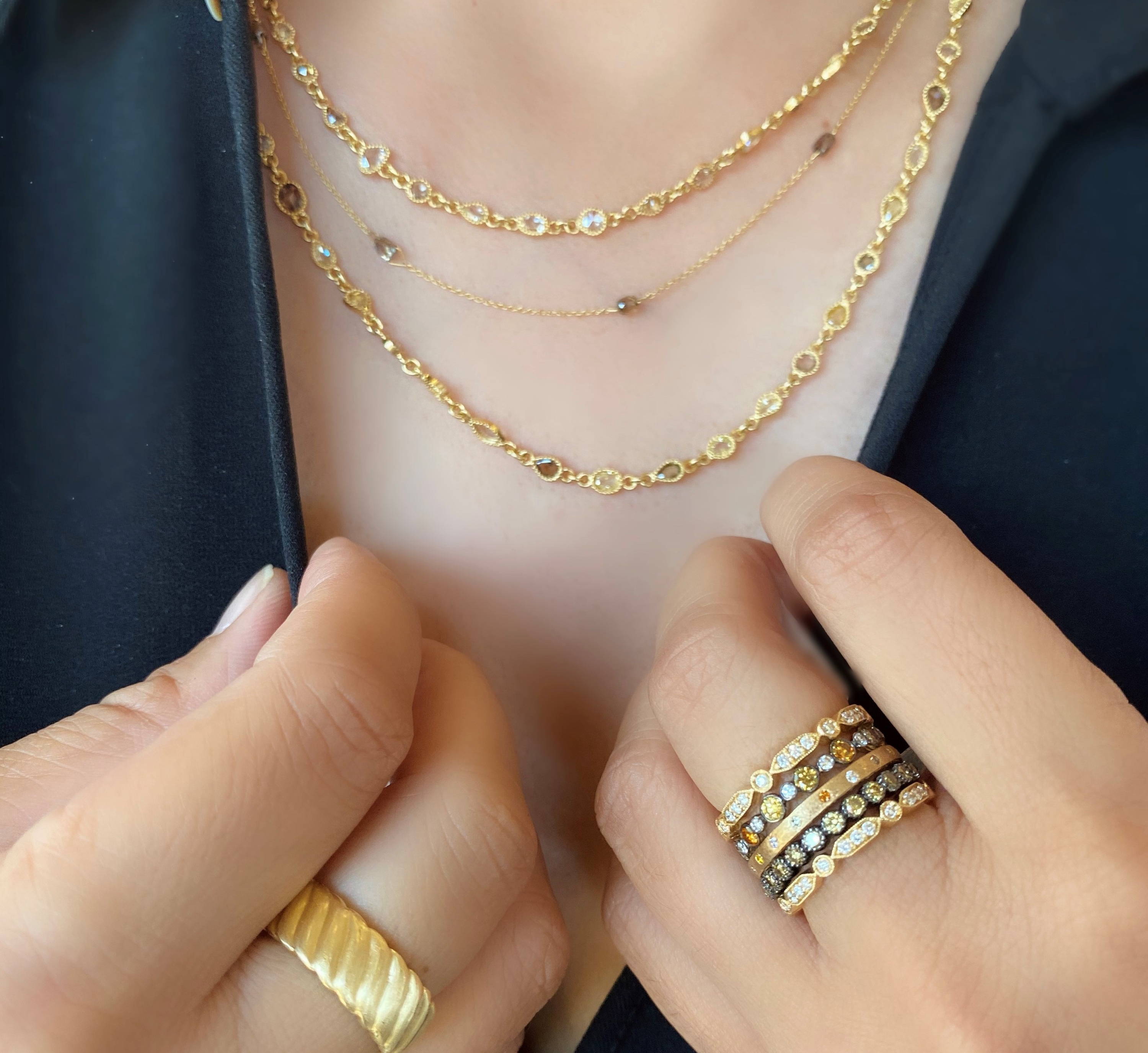 Designing with color diamonds makes the possibilities of personalization and uniqueness unlimited. The beautiful and stunning shades of color diamonds lends itself to a creativity that is unexpected. We love incorporating color as an accent or pop to a piece to add that special detail. Other designs we use natural color diamonds as a focal point adding an element of sophistication.

Shop Our Favorite Color Diamond Pieces

Stack bands with color diamonds are the perfect way to add personality and create your own look.
Our pink diamond Channel band stacked with a champagne rose cut diamond Scroll band and the Dunes Narrow multi color band is a sophisticated and feminine combination. Mixing in a yellow diamond Prong band with other yellow gold bands adds a golden pop of color. The multi color Aurelia band is a unique fall palette to celebrate the beauty of nature.

There are unlimited ways to play with color and stack bands.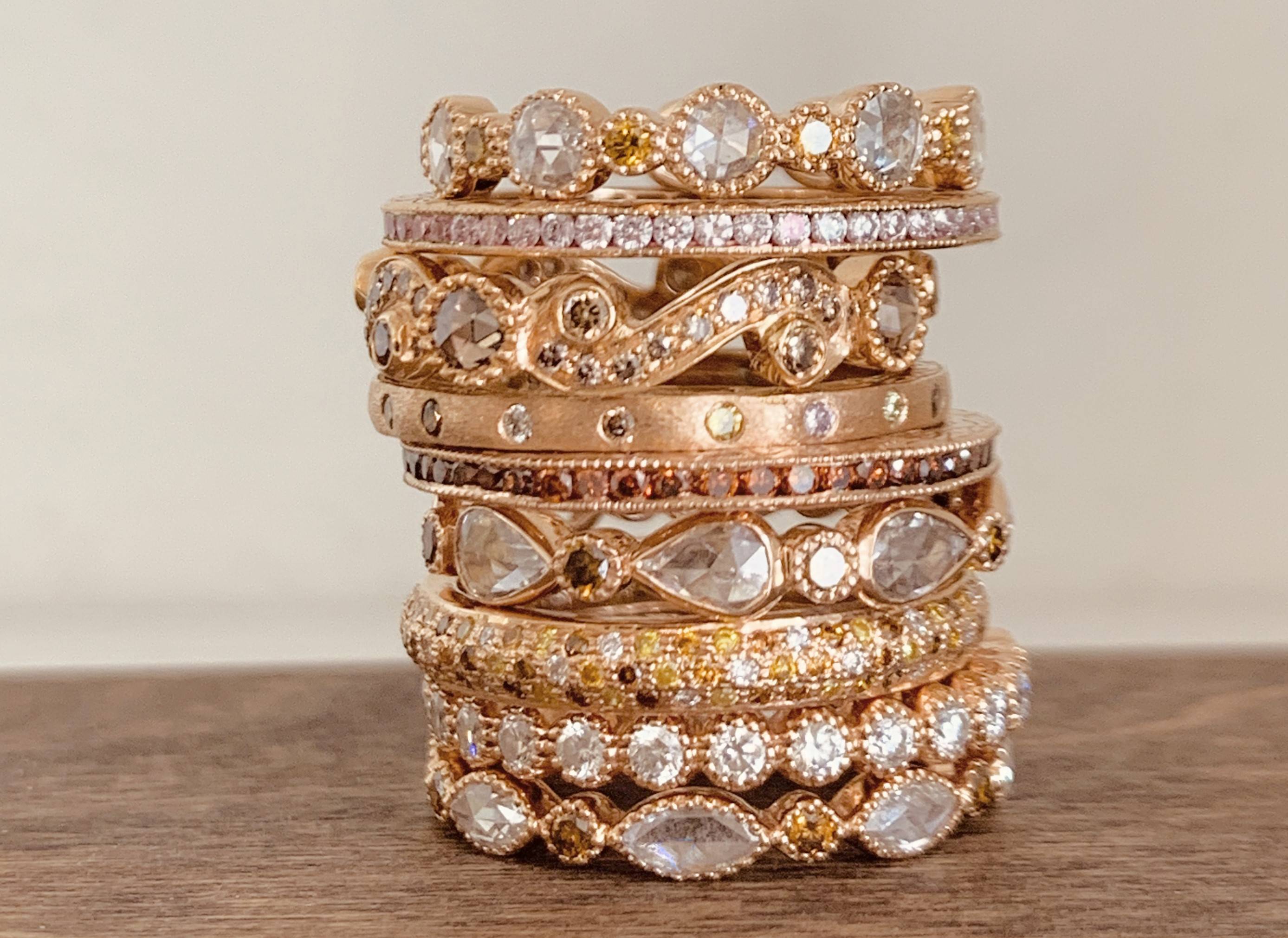 Shop Color Diamond Stack Bands